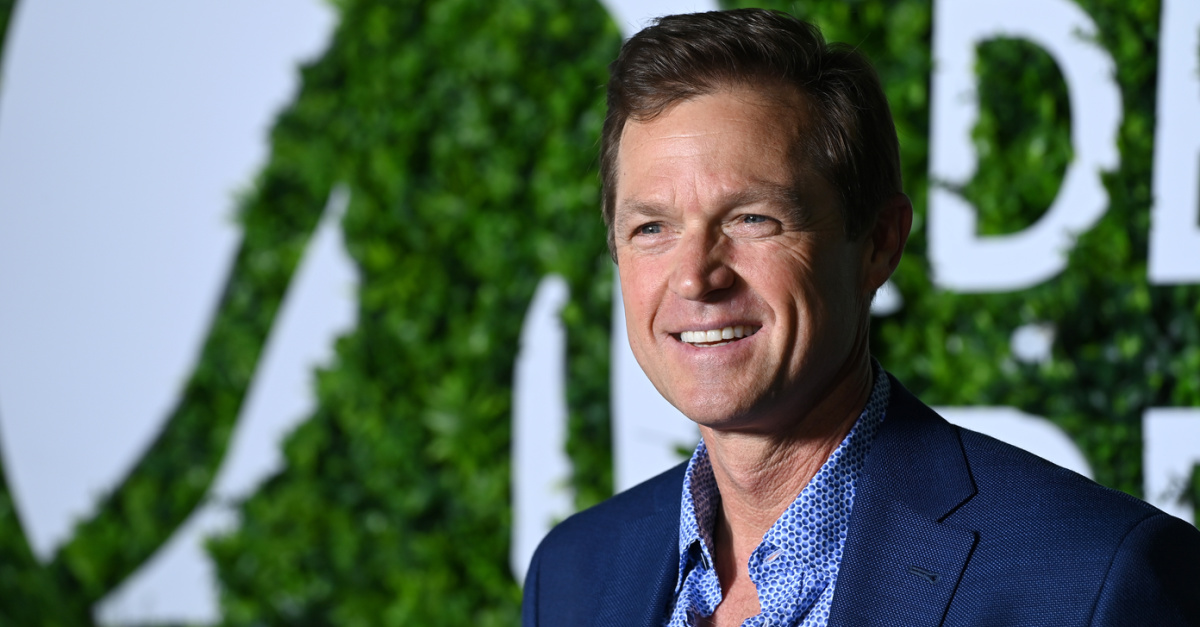 A well-known actor known for his role in the hit television series Nashville and the Oscar-winning film American Snipersays he does his best to prioritize faith and family in an industry that often places career advancement above all.
Eric Close, who played the character Teddy Conrad in ABC's series Nashville and also starred alongside Pat Boone in the faith-based film The Mulligan, told Christian Headlines that the "biggest challenge" to his life and career has been "time away from family."
"My wife and I have tried to stick by the rule that we don't go more than two weeks apart," he said. "And in the 30 years I've been doing this, I can think of a couple of occasions where we went four or five weeks – either it's when I'm directing, and they can't get to see me or when I moved to Nashville [to shoot ABC's Nashville]."
When Close lived part-time in Nashville, his wife and daughters – who were children at the time – stayed in Los Angeles to attend school.
"I spent a lot of time on Southwest Airlines, going back and forth," Close said. "… That was a challenge. … It wasn't like I just said to them, 'Hey, this is my job, and I'm going to do it.' We prayerfully considered doing this and had kind of a plan that if it had gone longer, they probably would have moved to Nashville with me."
Close acknowledges that he works in an industry – Hollywood – that presents a "lot of cool opportunities."
"And sometimes you have to say, 'You know what? I'm not going to go and do that. … I'm going to spend some time with my family.' And I really have tried to do that. I haven't always got it right, but I try my best to do it."
Close starred as Agent Snead in American Sniper. He also has appeared in Hallmark titles.
In The Mulligan, he plays a wealthy businessman who is given lessons about life by an elderly golf pro (played by Pat Boone). The film is now available on home video.
"I absolutely love the game of golf. It's one of my great passions in life. It's opened so many doors for just amazing friendships and the ability to go around the world and share the game with people," Close said. "But also, I love being able to talk about Jesus [and] share my faith in God. And that's always been even more important than golf."
Close also was attracted to the movie's uplifting family-centric theme.
"I'm a family guy. I've got a couple of kids. I've been married for 27 years. I come from a family that loves to be together – same with my wife. And so for the chance to sit down with your family and watch a movie where you're not doing this to your kids is nice," he said while making a motion of covering a child's eyes. "… I was sitting next to Pat Boone during the screening. And Pat leans over and he goes, he says, 'Hey, do you have any more of those napkins left over?'… And he had tears coming down his face. And he's in the movie – and he's crying."
Visit TheMulliganMovie.com.
Photo courtesy: ©Getty Images/Pascal Le Segretain/Staff
---
Michael Foust has covered the intersection of faith and news for 20 years. His stories have appeared in Baptist Press, Christianity Today, The Christian Post, the Leaf-Chronicle, the Toronto Star and the Knoxville News-Sentinel.