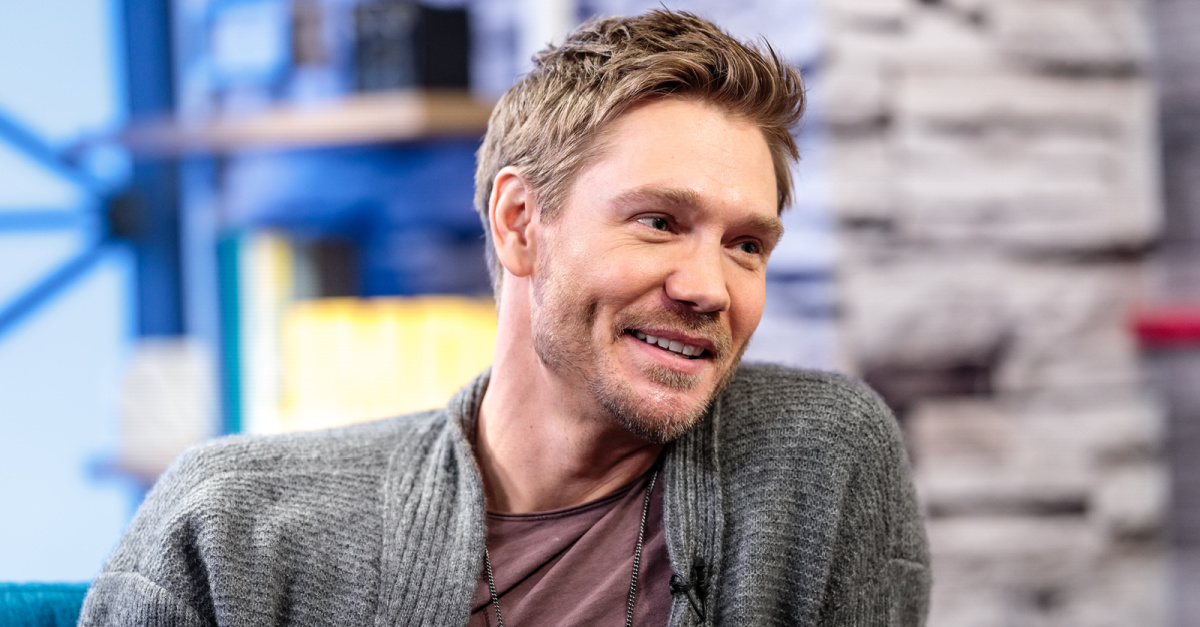 Chad Michael Murray, best known for his role in the American television drama series One Tree Hill, recently opened up about how he has stayed spiritually grounded while working in Hollywood.
"I get up every day, and I put that spiritual armor on, read the Bible and do some devotionals and then get ready to go to work," Murray, 40, told Fox News Digital in a recent interview.
"I feel stronger and safer walking onto my sets every day, knowing that I have God with me every day. Jesus is there with me every day," the actor asserted. "When you have that comfort that you just feel safe, you feel different, you feel the opportunity to handle more, your shoulders are bigger, you can carry more weight."
Murray, who starred in the recently released film, Fortress: Sniper's Eye, shared that he has turned projects down because of his Christian beliefs.
"I stick to the things I believe in," the actor shared. "Let's just say [if] a piece of material were to come across my desk, which has happened plenty of times over the last 22 years, that I don't necessarily feel is what I believe or what I'm selling — then that's not for me."
"I don't want to step in something that I don't believe in any way because it's going to destroy it for everybody else involved," he continued. "If you don't fully love and embrace the character that you are inhabiting, it will show on screen. I always want to give the people that I'm working with and the people who are going to watch the movie, the most of me."
In a 2020 interview with Fox News, Murray shared how faith plays a role in his home, including praying with his wife, actress Sarah Roemer, and their two children at the dinner table.
"We pray at every meal. That's one of the foundations of teaching a good moral compass in our children," he explained. "Having the fear of God is vital because, to be honest, what do you have to lose if you have no fear of that. If you have no fear of God, it would be chaos here," he added.
"We read the Bible, I start the day reading a chapter," he continued. "We teach the kids about Jesus and who Jesus was and the story, and we do church on Sundays."
Murray isn't the only actor from One Tree Hill to profess faith in Christ. As Christian Headlines previously reported, One Tree Hill alum, singer and actress Jana Kramer got baptized at a church this January.
"God was just waiting for me to come to him," she wrote on Instagram at the time. "And I have … and today I made my faith public, and it feels really good to know no matter what happens next on this journey of life, HE is next to me, walking with me."
Related:
Country Singer, Actress Jana Kramer Gets Baptized: 'I Made My Faith Public'

Photo courtesy: ©Getty Images/Rich Polk/Stringer
---
Milton Quintanilla is a freelance writer. He is also the co-hosts of the For Your Soul podcast, which seeks to equip the church with biblical truth and sound doctrine. Visit his blog Blessed Are The Forgiven.