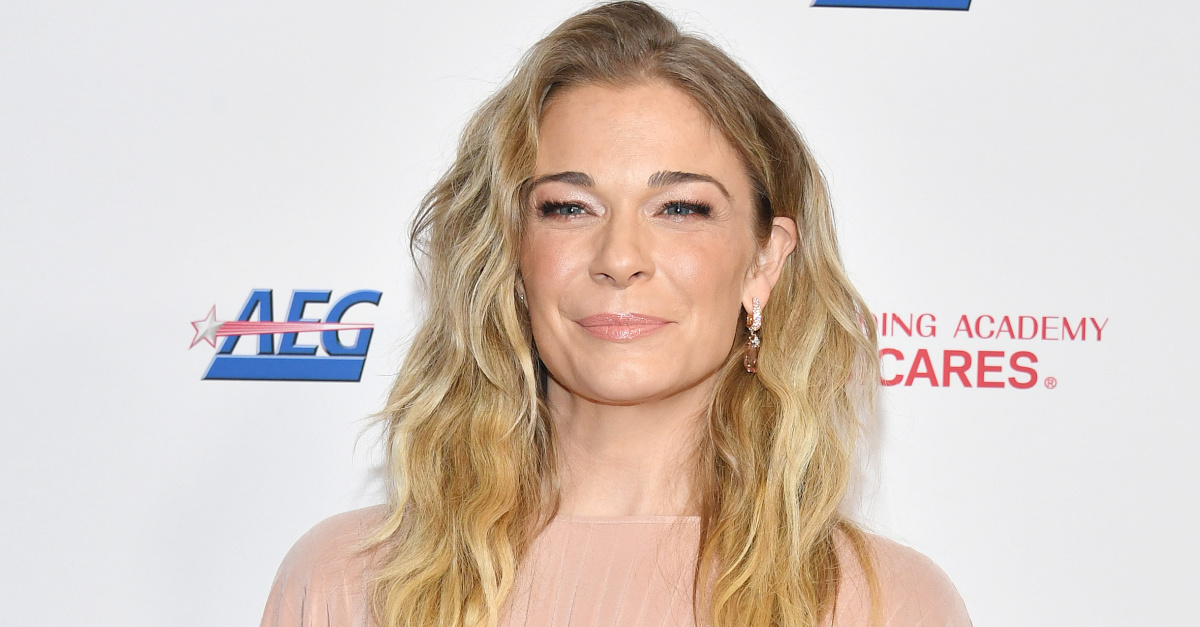 Grammy award-winning country music artist LeAnn Rimes is gearing up to release her upcoming album God's Work, which she describes as "an inspirational record."
In an interview with Fox News, Rimes explained that the album's title represents what we were placed on earth to do.
"I think the title speaks to, I think, what we're all here to do if we so choose. It is a bit of an inspirational record," she told the outlet. "I actually have God's Work tattooed on my arm because I do believe that we are all a part of that and here to put down the doctrine and our own beliefs of duality and our differences and actually love one another and create a new world," she added.
"And that really is what the record is about – music speaking to the times and the importance of each and every one of our places in creating a better world for one another," Rimes continued. "So yeah, it's a deep record, and it was really fun to create. We're almost finished with it, and I can't wait for people to hear it."
When discussing the themes of the upcoming album, Rimes shared that some of the songs explore the beauty of being human and holy.
She said, "I'm a full believer that we are human, and there is so much beauty in our humanity, and we are completely holy at the same time. And to be able to embrace both sides of that coin is what makes us whole."
Rimes hopes that God's Work, which will come out a little over 25 years after her first album, Blue, dropped, will bring people closer together during a time when there is so much division.
"I get to use my voice in different ways to connect with people. I feel like what I'm here to do, you know, like the celebrity and the music and all of that is an added bonus to what we're really here to do with each other, right? (We're here) to connect and for that vulnerability to be what connects us," she concluded.
The album is scheduled to release in early 2022.
Rimes, 39, won her first Grammy award for her debut album Blue in 1996, when she was just 14 years old. In 1997, she won a Grammy for best new artist, becoming the youngest individual to win the acclaimed award.
According to CBN News, Rimes has created faith-related songs in the past, including "O Holy Night" from The Nativity Story album; "Ten Thousand Angels Cried," which tells the story of Christ's crucifixion; and "I Need You" for Jesus: The Epic Mini-Series.
Photo courtesy: ©Getty Images/Amy Sussman/Staff
---
Milton Quintanilla is a freelance writer. He is also the co-hosts of the For Your Soul podcast, which seeks to equip the church with biblical truth and sound doctrine. Visit his blog Blessed Are The Forgiven.