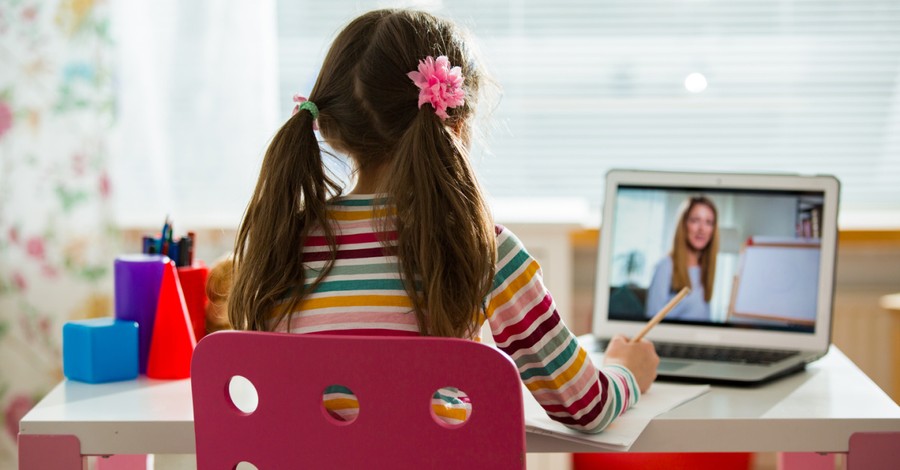 After the COVID-19 pandemic forced many students to attend school remotely, a Christian teacher from Central Iowa got busy making desks for children in need of a proper workspace.
Nate Evans, who teaches at Des Moines Christian School in Urbandale, launched "Woodworking with a Purpose" last September when he realized that some students didn't have a space at home to do their assignments. So far, he and his team have made over 2,100 desks.
According to Evans, the effort is "100 percent led by God."
"I've always wanted to help kids … that's why I became a teacher," he told CBN News. "Education was my ministry. In the last year or so, God has truly revealed Himself to me."
He noted that teachers were instructed to talk to students about the importance of having a personal place of study at home.
"As a public school teacher, we were told if they had an online class, they should have their own space," Evans said. "I thought that was really unfair."
Evans also recognized that it could be inconvenient for some children to have to do their homework at a kitchen table or on the floor.
"Having their own desk space would give them some sort of normalcy," he stressed.
After much prayer and discussion with family and church friends, Evans founded "Woodworking with a Purpose" so that no child in his community would be without a designated workspace. According to the initiative's mission statement, "our purpose is to serve God and others by building community, one piece of furniture at a time."
In the first week of his newfound effort, Evans built 13 desks. A few weeks later, he made 200.
So far, Evans and his team have made 2,143 desks for children in Central Iowa and 13 hope chests for foster children.
Evans credits God for continuing to provide the finances and resources needed to complete the furniture pieces.
"The very first day I made up my mind to do this, I went to the store with about $300 to spend," Evans said. "I spent about $300, and when I checked my Venmo that day, that's almost exactly what I had collected that day. It was just meant to be that we were here to help these families."
He also received a number of supplies that Iowa residents had donated to him, including a table saw, sanders, and a $500 gift card to Home Depot. A number of local businesses and lumberyards contributed supplies to the cause too.
Evans also bought 100 bookshelves and 400 books, which he distributed to families across Des Moines.
With the success of the program and the support of his wife and four kids, Evans told CBN News that he has bigger plans for Woodworking with a Purpose.
"My hope is to turn it into a ministry," he explained. "I want it to be children seeing people acting through God to give them hope, to show them love. Show kids that God loves them through our actions. I'm hoping to inspire other people and branch out into other states to help other families."
"I've always dreamt of being a minister," he added. "I've wanted to be able to do those things. I see a lot of possibilities that God has in store."
The response from families has been nothing but positive as many do not have the means to provide their child with a desk or bookshelf at home.
"So many people say the desks have changed their lives," Evans concluded.
Photo courtesy: ©Getty Images/Sasha Suzi
---
Milton Quintanilla is a freelance writer. He is also the co-hosts of the For Your Soul podcast, which seeks to equip the church with biblical truth and sound doctrine. Visit his blog Blessed Are The Forgiven.