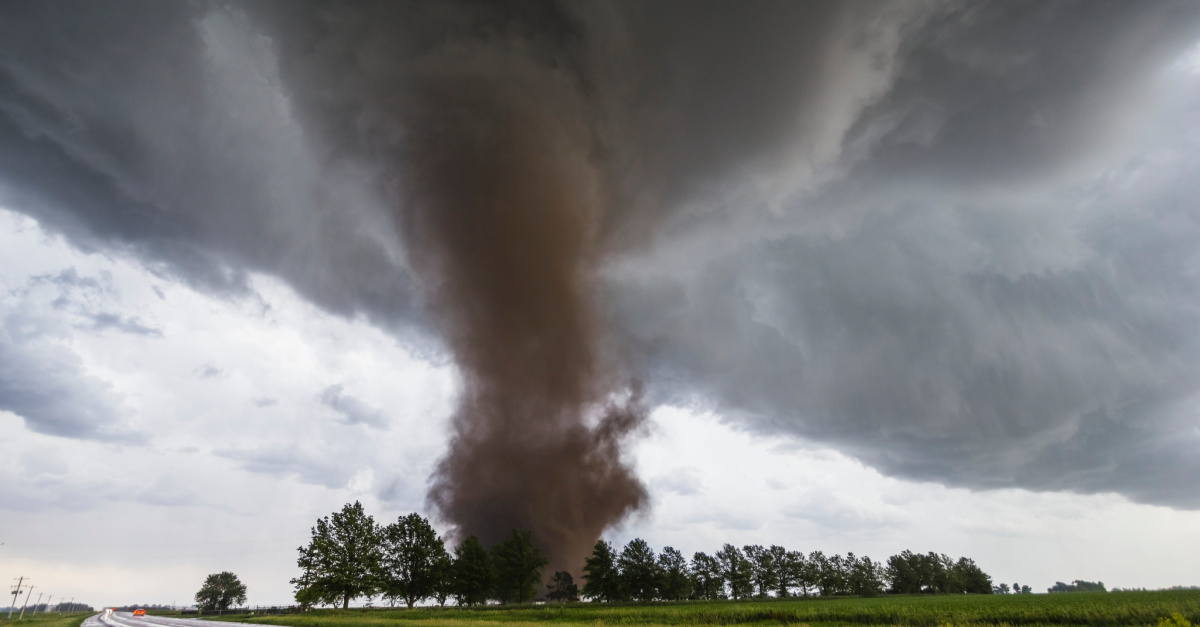 A former Kentucky inmate was recently recognized for his heroic efforts after he saved tornado victims at a candle factory in Mayfield last December.
The man, identified by Sheriff Jon Hayden as Marco Sanchez, was on work detail at the Candle Factory on the night of December 10 when a deadly tornado struck the building, destroying it. Initially trapped under the rubble, Sanchez managed to find a hole and push himself out from under it.
After freeing himself, Sanchez, who had a broken leg and cracked ribs, proceeded to pull other victims out from under the rubble. He then caught a ride with a volunteer firefighter and traveled to the emergency room with several other injured people.
After being released from the hospital, Sanchez, who was an inmate at the time, attempted to turn himself in to a state trooper at the hospital, CBN News reports. The trooper, however, said he was not able to take him into custody because he was working the disaster. Sanchez then went to a shelter and was put in contact with jail staff and taken back into custody. Sanchez was imprisoned for a theft he committed while he was homeless.
"Mr. Sanchez had a lot of decisions to make that night. He could have made the decision to only save himself, but he didn't. His actions likely resulted in other lives being saved. The series of decisions he made over the next several hours were the right decisions, and we applaud you for that, sir," Hayden wrote on Facebook on February 22.
Attached to Hayden's post was a picture of Sanchez receiving the Sheriff's Meritorious Award for his act of heroism.
According to Hayden, when given a chance to be released on probation 14 days before his sentence was up, Sanchez told a judge that he wanted to complete his sentence. On March 1, Sanchez was officially released from jail.
"He will be looking for a job and a place to live. We hope someone will take a chance on him and give him an opportunity to start a new life," Hayden said. "He is a hard worker, as he has been assisting county government in moving offices since the tornado, and he is a very humble man. We wish him the best and applaud him for his sense of humanity.
In an interview with KFVS 12, Sanchez attributed his ability to rescue the other tornado victims despite his injuries to God.
"This is really God," said Sanchez. "I've had time to evaluate what I went through that night and everything that I did, I can honestly say it was God."
The news of Sanchez being recognized for his actions caught the attention of his sister, Gabriela Matloub, who had not seen him in 15 years. Matloub, who lives in Arizona, traveled to the ceremony and surprised her brother.
"The strength and the selflessness and just the thought of not thinking of him at that moment whether he was in pain or not, just to know that there was other people that needed him and find the strength to go back and help," she said.
After Sanchez was released from jail, the Graves County Sheriff's Office blessed him with a car as they will assist him in getting back on his feet.
"I got a car, I got a car, and I that's really, what I really mean, I mean my sister and everything but, the car was really something, Jon," Sanchez said.
Photo courtesy: ©Getty Images/Mike Hollingshead, this is a stock photo.
---
Milton Quintanilla is a freelance writer. He is also the co-hosts of the For Your Soul podcast, which seeks to equip the church with biblical truth and sound doctrine. Visit his blog Blessed Are The Forgiven.