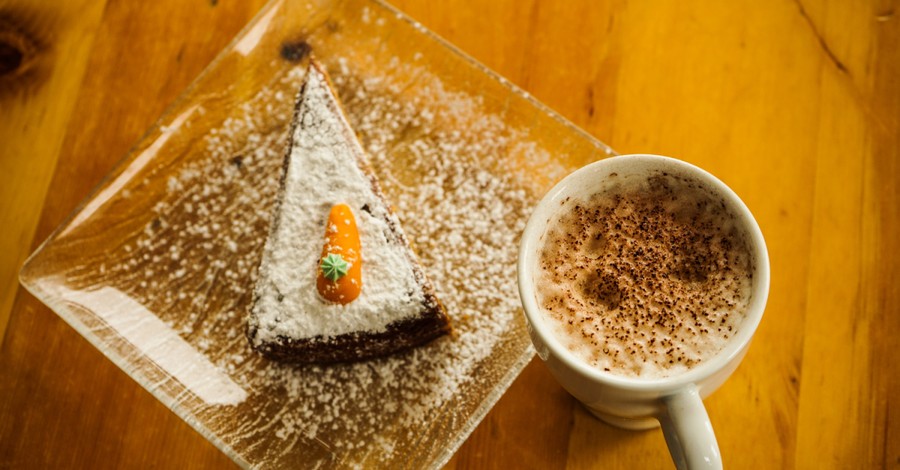 A Christian man from Tennessee is serving his town by baking delicious carrot cakes for community members.
Mike Gann, who was born and raised in Lebanon, Tennessee, has baked more than 2,000 carrot cakes in the past sixteen years. He is currently on track to bake 200 cakes this year.
"Right now, I'm at 160, so I probably will make it to at least 200," Gann told The Christian Chronicle.
Last year, Gann baked 192 carrot cakes, and in 2019, he baked 260. His carrot cakes have won blue and red ribbons at the DeKalb County Fair throughout the years, including winning the award for best in show in the dessert category in 2019.
Many of his carrot cakes have gone to people throughout the community, including friends on their birthdays or to families who have lost a loved one. Gann has even provided cakes to be used at fundraising events.
Gann, 53, also utilizes his craft to serve the elderly at Stones River Manor, a nonprofit Christian home for seniors. It was founded by Churches in Christ in 1977.
"I didn't get to know my grandparents when I was very young. I just have compassion for older people, and I have preached many a funeral and been a pallbearer for our residents at Stones River Manor," he explained.
Gann has worked at Stones River for 28 years. For the last 24 years, he has served as Stones River's family services director.
Kirk Mason, the CEO of Stones River, highlighted Gann's significance to the senior home.
"There's not enough I can say to describe how important he is here. The residents love him. Their families love him. He takes very good care of them. I've heard Mike described as being the face of the manor before, but he's not the face — he's the heart of the manor," Mason asserted.
For almost twenty years, Gann has also been a top fundraiser for Rutherford County's Walk to End Alzheimer's. He has raised about $20,000 a year in the past five years. Some of the money was raised by selling his cakes.
"We just had an online auction and sold three of my carrot cakes," he said. "They went for $35, $37.50 and $51. At one live auction, two carrot cakes sold together for $300."
When Gann is not baking, he and his wife Sheila attend Gassaway Church of Christ, where they worship two or three Sundays a month. On the other two Sundays, he preaches at the Church of Christ at Sugar Tree Knob in Woodbury.
Photo courtesy: ©Pexels/Nikita Khandelwal
---
Milton Quintanilla is a freelance writer. He is also the co-hosts of the For Your Soul podcast, which seeks to equip the church with biblical truth and sound doctrine. Visit his blog Blessed Are The Forgiven.